Canal and River Trust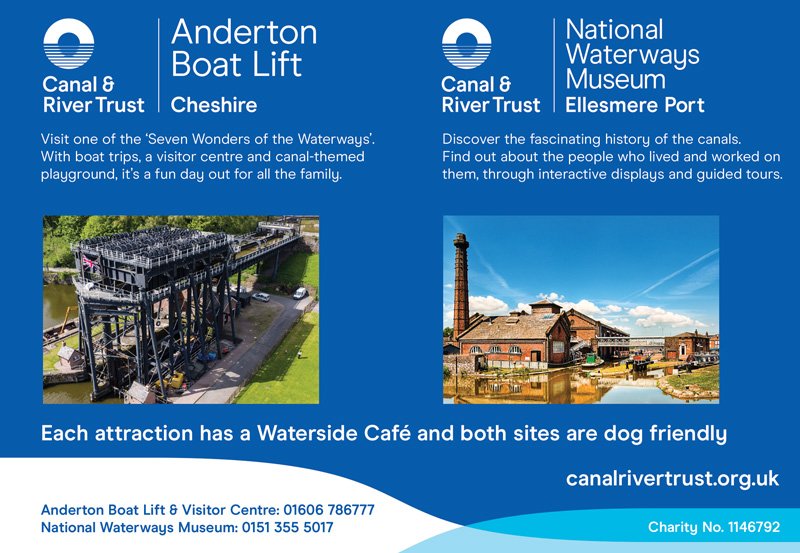 The Canal & River Trust
No other charity brings so much free, open, and accessible blue and green space to the doorstep of so many. With your support, we can continue our work.
We care for a 2,000-mile-long, 200-year-old network of canals, rivers, reservoirs and docks because we believe that life is better by water.
Our story as a charity is rooted in the history of the waterways themselves. Our vision is to have living waterways that transform places and enrich our lives, for today and generations to come.
National Waterways Museum Ellesmere Port
South Pier Road
Ellesmere Port,
Cheshire
CH65 4FW
Call: 0303 040 4040 (Monday to Friday, 8.00am – 6.00pm, Saturday, Sunday and Bank Holidays, 9.00am – 5.00pm)
Facebook: https://www.facebook.com/canalrivertrust
Instagram: https://www.instagram.com/canalrivertrust/
You Tube: https://www.youtube.com/user/canalrivertrust