East Lancs Railway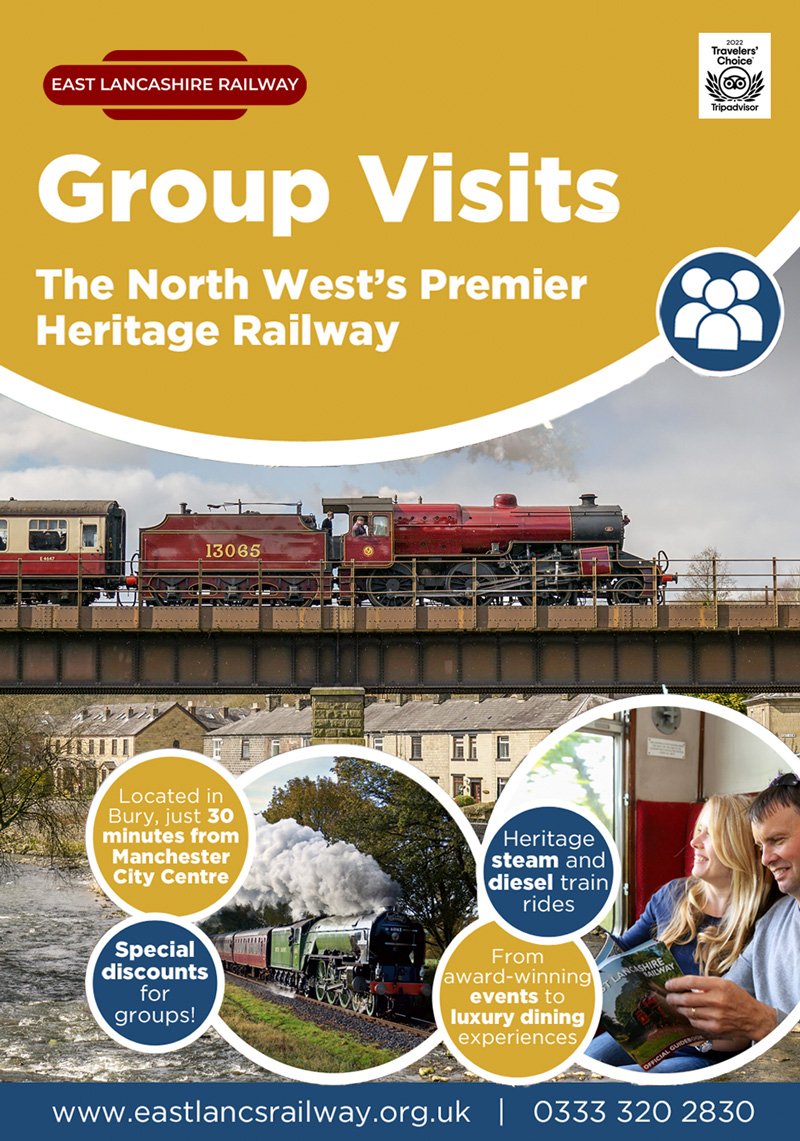 Whether it's your first visit or your fifty first, there's always plenty to do along the East Lancashire Railway
We've got amazing steam trains for fans of heritage railways. We've got historic waiting rooms and picture perfect platforms. And of course we have a gift shop. But we also have 12 miles of stunning scenery and 7 different stops for you to hop off and explore the beautiful countryside and vibrant market towns. Whatever stop you start at, whether your a couple looking to create some memories or a family exploring Manchester and beyond, you'll find everything you need to know to enjoy fun days out here.
The East Lancashire Railway
Bolton Street Station, Bury,
Lancashire, BL9 0EY.
Call: 0333 320 2830
Email: enquiries@eastlancsrailway.co.uk
Facebook: https://www.facebook.com/eastlancsrly
Instagram: https://www.instagram.com/eastlancsrly