Knowsley Safari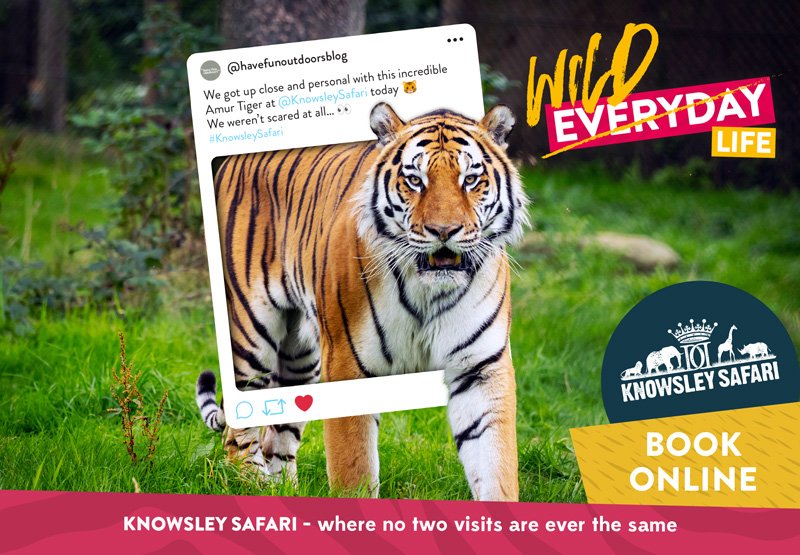 Knowsley Safari Experience
Looking for a wild, fun safari day out? Look no further! Our impressive 5-mile wild animal Safari Drive is the longest in the UK, and is currently home to over 750 fascinating animals – you won't find a more thrilling day out in the North West!
Kick off your safari visit with a tour of the 550-acre Safari Drive and get acquainted with an array of wild animals, from baboons to camels, wildebeest to rhinos, all from the comfort of your car. The fun doesn't end there! On the Foot Safari, you can explore our Amur Tiger Trail which is no ordinary walk in the woods! Step into the tiger's territory as you make your way into the forest. Keep your eyes peeled for tigers because they'll have already spotted you!
Start planning a safari trip now!
Knowsley Safari
Prescot
L34 4AN
Call: 0151 430 9009
Facebook: https://www.facebook.com/knowsleysafari/
Instagram: https://www.instagram.com/knowsleysafari/
You Tube: https://www.youtube.com/channel/UCEMvLQzqyX3E2p4rXgGpCIA