The World of Glass
2 for the price of 1
Print web page and take to attraction to redeem offer. Valid until 31st December 2019.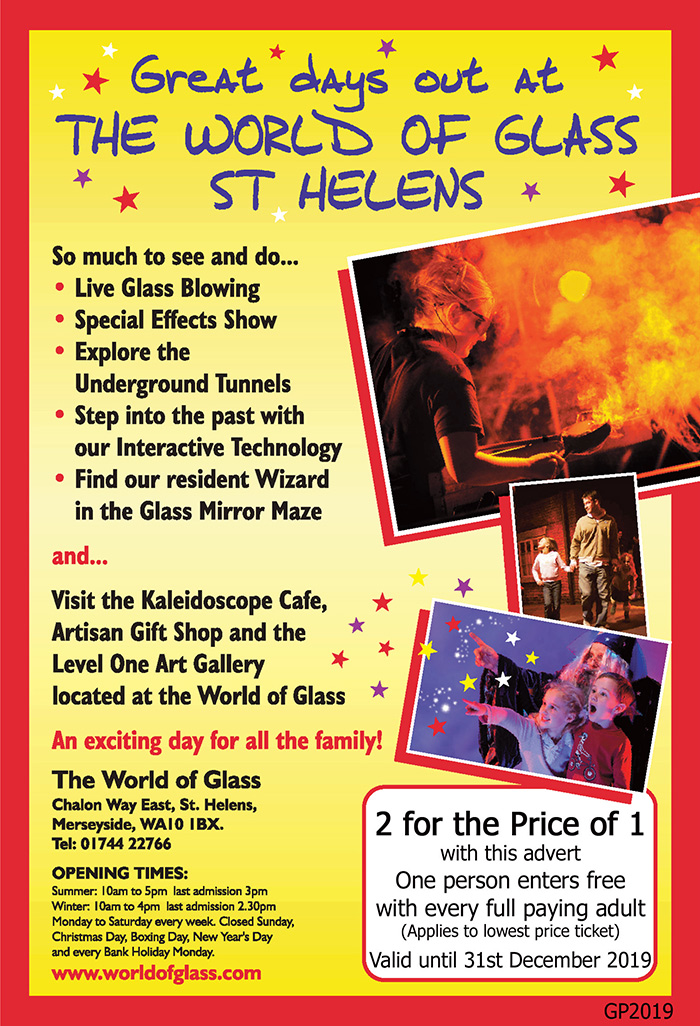 World of Glass
At The World of Glass you can see live glass blowing demonstrations. Or why not try your hand at blowing a glass bauble on one of our glass blowing courses. Experience our amazing special effects film show. It will blow you away! And for history buffs, there are two great galleries
Ever wondered what life was like in a Victorian town? Step into St Helens past and relive life in the town in the last century. Glass & Glamour – Reminisce about the age of glamour and air travel with the help of our amazing 2 tonne Manchester Airport chandelier.
Treat yourself with some retail therapy in our Artisan Gift Shop. We have a great cafe with delicious home cooked food in St Helens only canal-side cafe.
Check out our exhibitions and what's on, for what's happening in the coming months.
Facebook: https://www.facebook.com/theworldofglass/