1620s House and Garden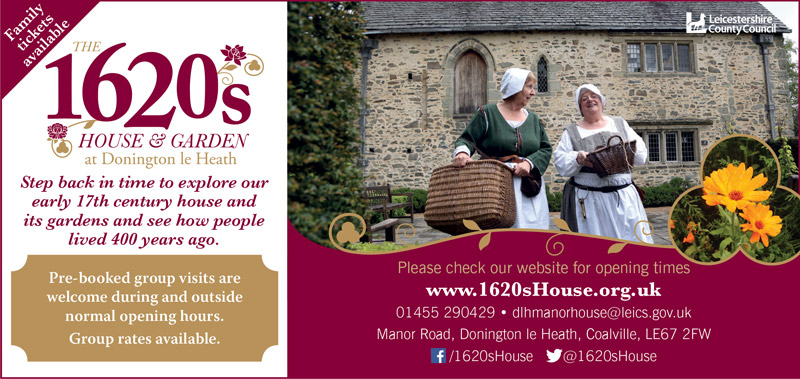 1620's House & Garden
The 1620s House and Garden at Donington le Heath, formerly Donington le Heath Manor House, has undergone a stunning refurbishment in order to tell the story of its former owners and residents.
This rare and beautiful house is a surviving example of a family home built in the 13th century and then modernised in 1618. The house has been home to many families over its 700 year history, but the Digby family, which included the Gunpowder Plotter Sir Everard Digby, lived in the house for over two hundred years. It is towards the end of the Digby ownership that the newly refurbished house is focused, showing how people lived in late Elizabethan and early Jacobean times.
Please check our web site for opening times.
Manor Road
Donington le Heath
Coalville
LE67 2FW
Tel: 01455 290429
Email: dlhmanorhouse@leics.gov.uk
Facebook: https://www.facebook.com/1620sHouse/