Claymills Victorian Pumping Station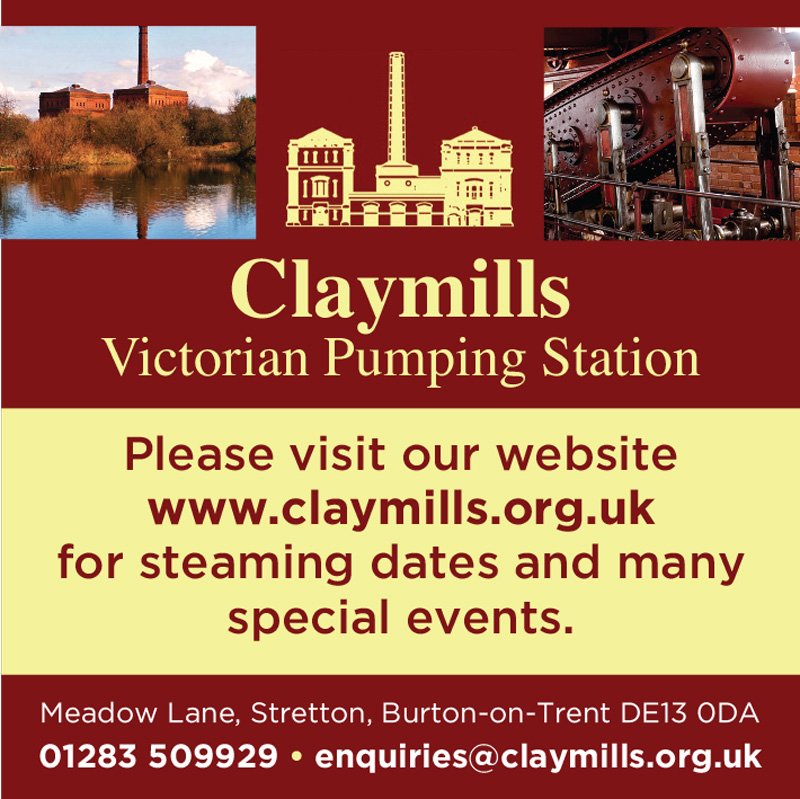 Claymills Victorian Pumping Station
The station is open for static viewing on Saturdays & Thursdays (10:00am – 4:00pm).
• Guided tours are available commencing at 11am and 1pm.
• Tour routes may be affected by building and engineering works.
• On arrival, all visitors MUST report to the Stoker's Rest Cafe.
• There will be limited Cafe facilities, but visitors may consume any food & drink that they have brought with them.
Meadow Lane
Burton upon Trent
United Kingdom
DE13 0DA
Call: 01283 509929
Email: enquiries@claymills.org.uk
Facebook: https://www.facebook.com/Theclaymillspumpingstation
Instagram: https://www.instagram.com/the_claymills_pumping_station