Ingleborough Cave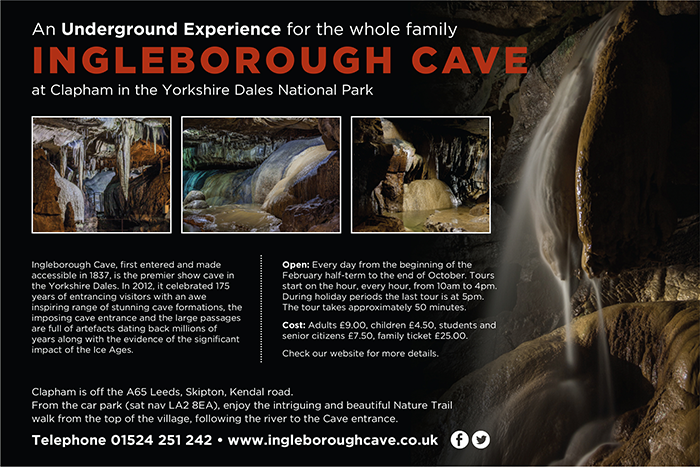 Ingleborough Cave
Ingleborough Cave, first entered and made accessible in 1837, is the premier show cave in the Yorkshire Dales. In 2012, it celebrated 175 years of entrancing visitors with an awe inspiring range of stunning cave formations, the imposing cave entrance and the large passages are full of artefacts dating back millions of years along with the evidence of the significant impact of the Ice Ages.
It has been featured many times on television. The tours of the Cave leave from the entrance at regular intervals with an expert guide to help interpret the many features of the Cave.
Open daily March 1st – Oct 31st
Clapham is off the A65 Leeds, Skipton, Kendal Road. From the car park (sat nav LA2 8EA) enjoy the intriguing and beautiful Nature Trail walk from the top of the village, following the river, to the cave entrance.
Facebook: https://www.facebook.com/IngleboroughCave