Standedge Tunnel and Visitor Centre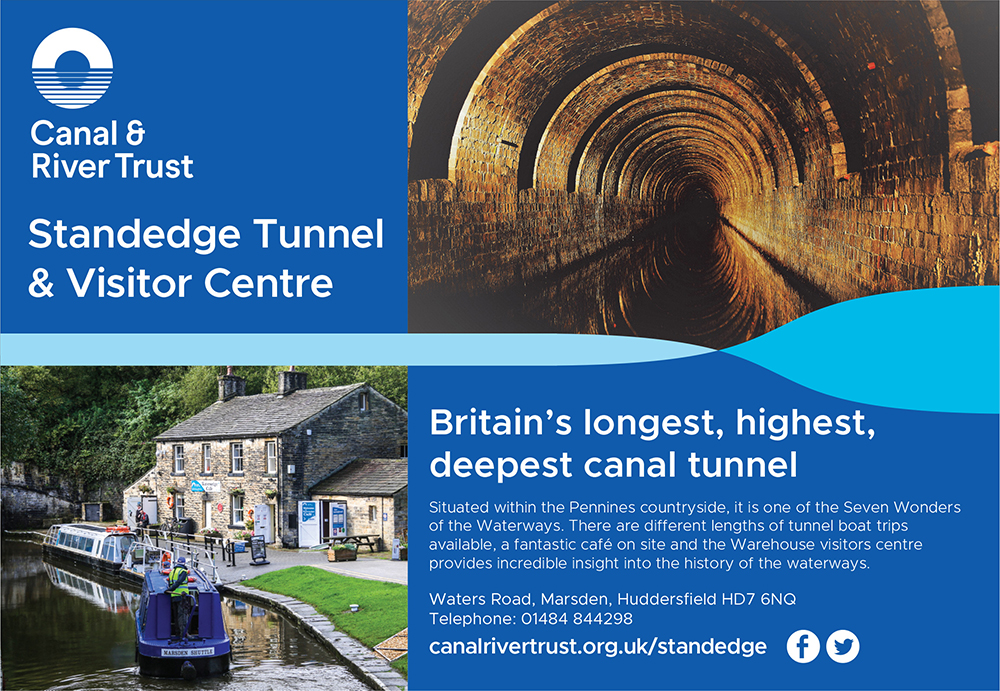 Standedge Tunnel and Visitor Centre
Looking for things to do with the family in West Yorkshire? Standedge Tunnel is Britain's longest, deepest, highest canal tunnel.
It's on everyone's bucket list to explore deep beneath the beautiful Pennine countryside and the best way to understand why we love our canals and tunnels so much is to take to the water on one of our boat trips.
I bet you've never stopped to think why the Huddersfield Narrow Canal engineers decided to tunnel in such an awkward place, how it helped to fuel canal mania and our industrial revolution or what famous bit of slang it inspired that we still use today?
It's one of the seven wonders of the waterways and a great family day out. So 'leg it' on over to our visitor centre at Standedge Tunnel to start your journey into the tunnel, history and beyond.
Tel: 01484 844298
Email: standedge@canalrivertrust.org.uk
Facebook: https://www.facebook.com/Standedge
Twitter: https://twitter.com/standedge