The Rum Story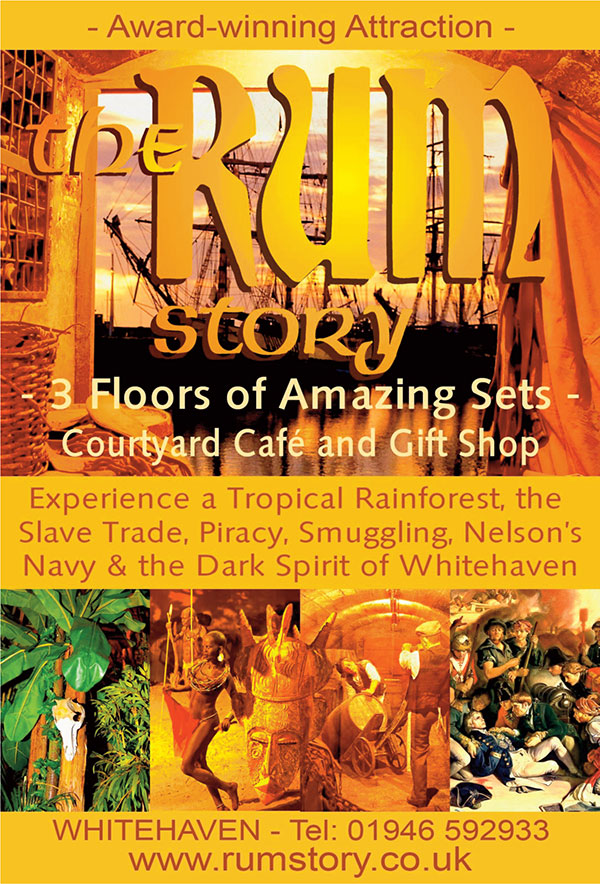 The Rum Story
The Rum Story has been authentically designed to provide all-weather family entertainment. Set in the original 1785 shop, courtyards, cellars and bonded warehouses of the Jefferson family.
Whitehaven is a Georgian town situated in The Western Lake District and is one of the first pre-planned post medieval towns in the country. Built on shipping and mining, Whitehaven is one of the 40 Gem Towns in England.
The Rum Story – The Dark Spirit of Whitehaven, represents £3 million of a total £11 million Millennium Commission grant aimed towards the regeneration of Whitehaven.
The Rum Story was designed as a wet-weather attraction, and is one of the key features of the regeneration project, which also features the Crow's Nest at the harbour, and the renovation of the harbour-side itself.
Imagine .. being taken back in time to an exotic tropical rainforest in the Caribbean..and that is just the start of your Great Adventure in The Rum Story.
27 Lowther Street, Whitehaven. Mon-Sat 10.00am – 4.30pm
Call: 01946592933
Email: info@rumstory.co.uk
Facebook: https://www.facebook.com/therumstory/