Tullie House Museum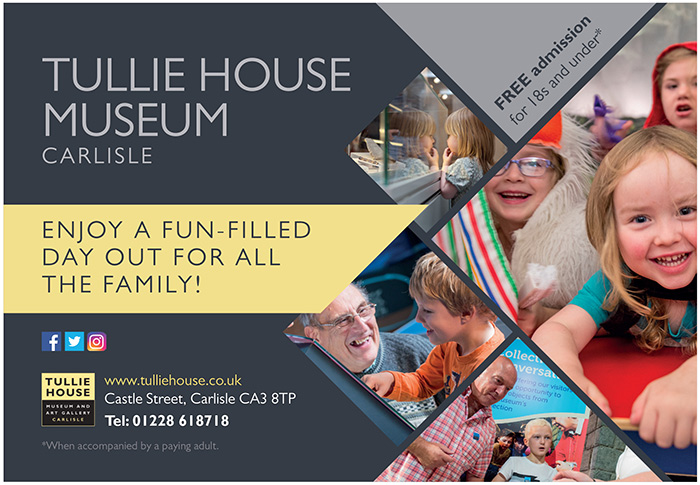 Tullie House Museum and Art Gallery
FREE entrance for 18's and under.
Discover, explore and enjoy award winning Tullie House, where historic collections, contemporary art and family fun are brought together in one impressive museum andart gallery.
Tullie House is close to the border of England and Scotland and the World Heritage Site of Hadrian's Wall and within striking distance of the breathtaking Lake District, Tullie House is a meeting point for history, nature and art in one of Britain's most fascinating regions and has been inspiring visitors for more than 120 years!
There are four fantastic galleries to explore, which will take you on a journey through the ages from present day right back to the early Romans and beyond.
There is always plenty to see and do at Tullie House. For more information telephone 01228 618718 or visit www.tulliehouse.co.uk
Tullie House Museum & Art Gallery
Castle Street, Carlisle, Cumbria,
CA3 8TP
Tel: 01228 618718
E-Mail: enquiries@tulliehouse.co.uk
Facebook: https://www.facebook.com/TullieHouse
Instagram: https://www.instagram.com/tulliehousemuseum
You Tube: https://www.youtube.com/channel/UCkluBD_nQgKSFVqvE5RPUvQ