Wensleydale Railway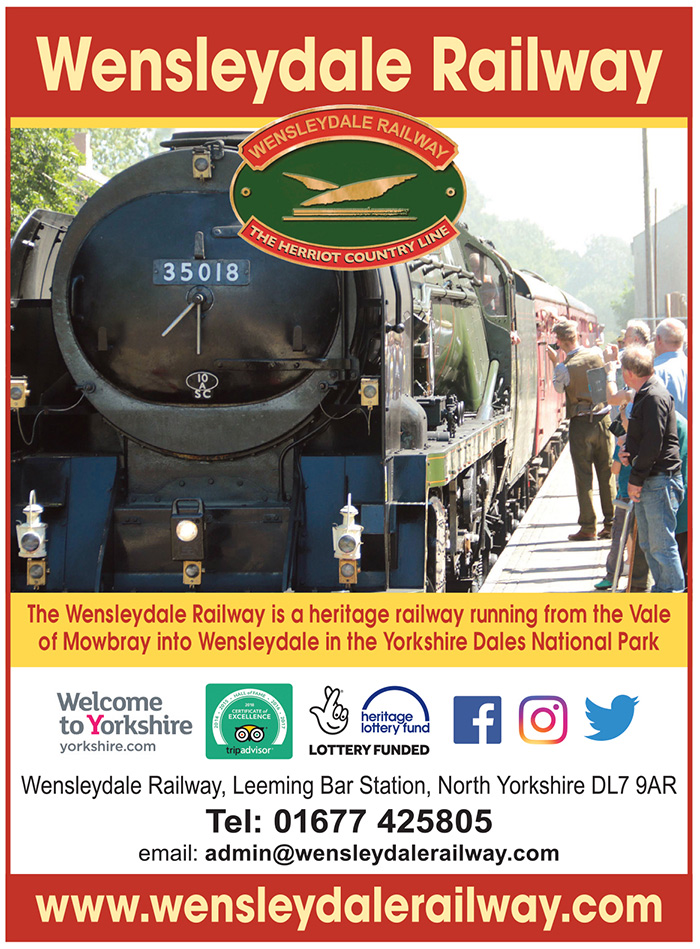 Wensleydale Railway
A chance to discover the heart of the Yorkshire Dales, running from Northallerton West or Leeming Bar to Redmire 16 miles to the West and on the edge of the National Park. Whether it's shopping in the market towns of Bedale and Leyburn, walking around the Dales or just here for the ride the,
Wensleydale Railway is the way to travel through the Dale to fully appreciate the spectacular scenery.
Travel behind heritage diesel and steam traction dating from the last 100 years through the heart of North Yorkshire and visit the local attractions. Keep an eye on our website for our events throughout the year.
Discover us before everyone else does…
Telephone 01677 425805
Email: admin@wensleydalerailway.com
www.wensleydalerailway.com
Facebook: https://www.facebook.com/wensleydalerailway