York Minster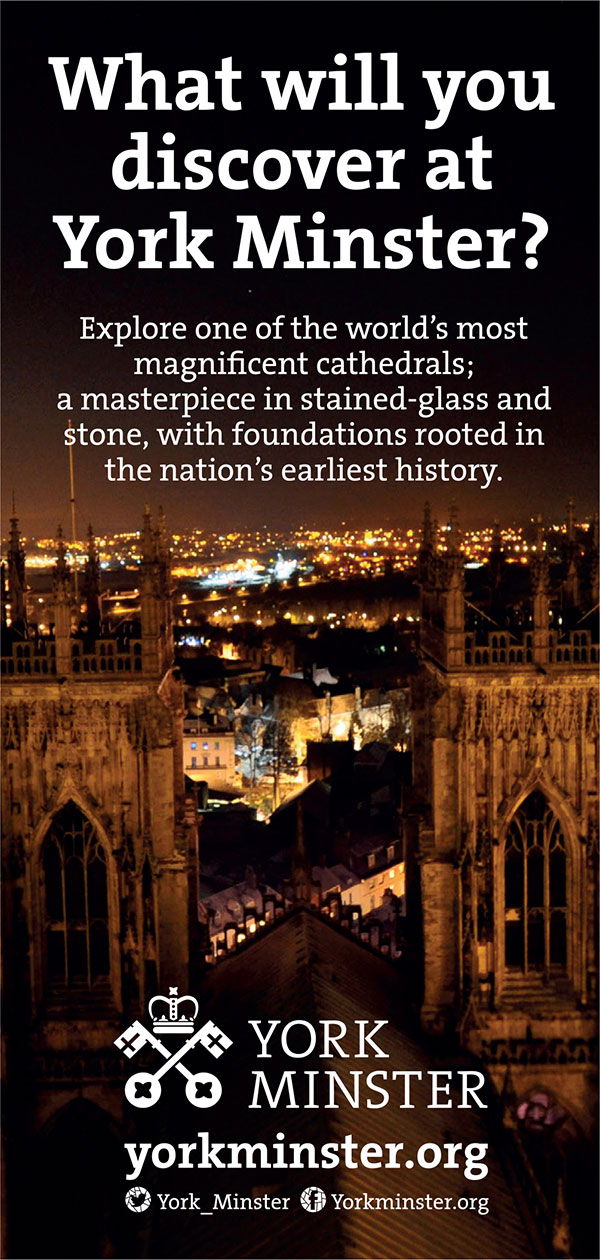 What will you discover at York Minster?
York Minster is the largest gothic cathedral in Western Europe, and home to some of England's greatest architecture, treasured artefacts and the largest collection of medieval stained glass in the country, housing over 50% of the national collection. Moreover, it provides one of the warmest welcomes in York to visitors, travellers and pilgrims from every corner of the globe.
Opening times:
FOR SERVICES
Open daily from 7:00am until 6:30pm – for service times, please check the calendar.
FOR SIGHTSEEING
Monday – Saturday:
Open 9:00am; last entry at 5pm
Sunday: 12.45pm – 5.00pm
In the winter, Tower Trips may be affected by the weather and will only be available on the day. Large groups (10+) would always be advised to check in advance with reception regarding availability year-round.
UNDERCROFT
Monday – Saturday 10am – 5pm
Sunday 1pm – 5pm
Facebook: https://www.facebook.com/yorkminster.org