Hereford Cider Museum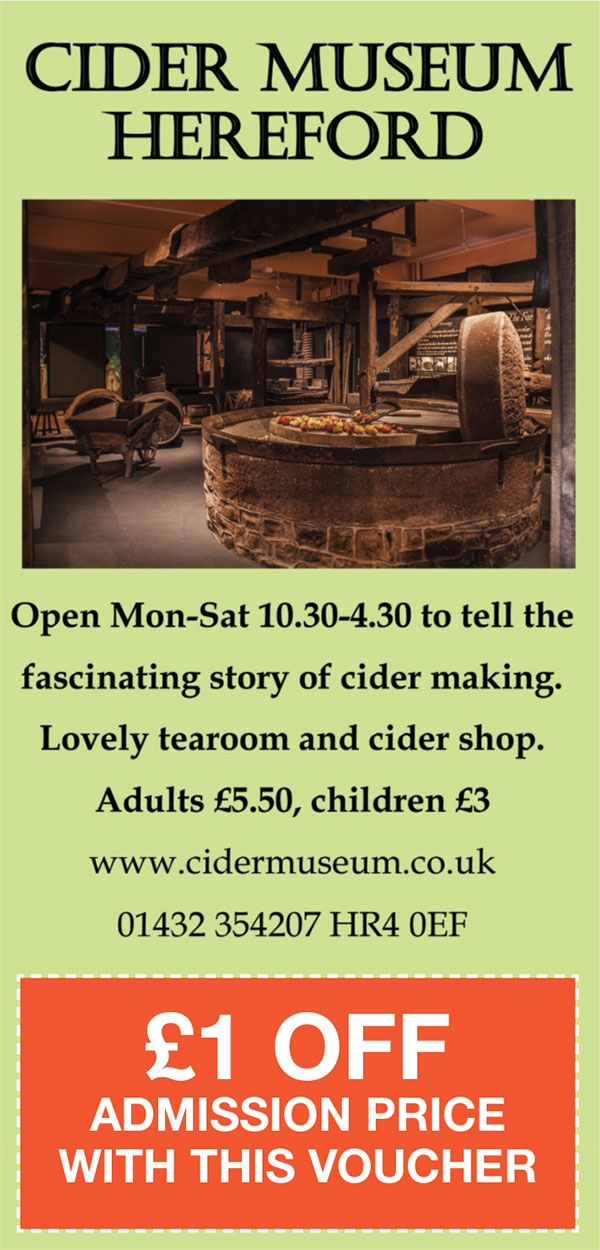 Hereford Cider Museum
Print web page and take to attraction for £1 off the ticket price.
Set in a former cider making factory, visitors can explore original cider champagne cellars and view cidermaking equipment, a cooper's workshop and a vat house.
Listen to oral history recordings and view 19th century watercolours of cider apples and perry pears and appreciate the delicately engraved collection of English lead crystal cider glasses. dating from the 18th century onwards.
The Museum is located to the West of the city of Hereford, off the A438 Brecon Road.  It is situated close to Sainsbury's supermarket and the Travelodge and is a 10 minute walk from the city centre.
Call: 01432 354207
Facebook: https://www.facebook.com/homeofcider/