Hop Pocket Shopping Village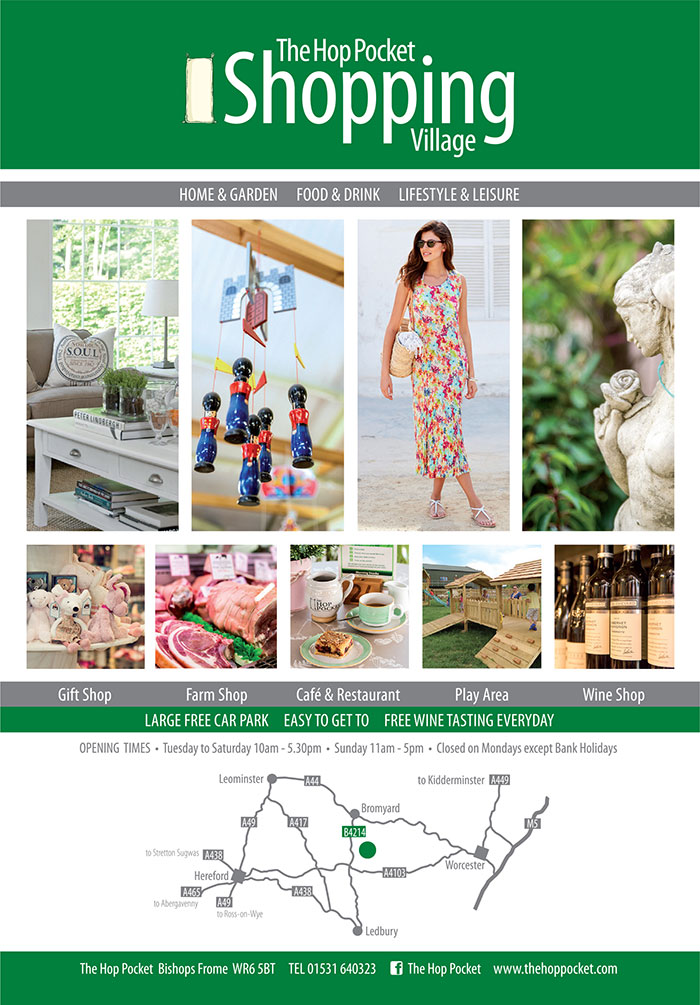 The Hop Pocket Shopping Village
The Hop Pocket Shopping Village is unique. It is a collection of independent shops offering an alternative to both the high street and characterless out of town shopping.
We are spread over a number of old agricultural buildings, one of which is some large hop kilns on two levels connected by three staircases and a lift. We are mainly under one roof and our car park is large, free and no distance at all.
We have something for everyone!
Opening times: Tuesday – Saturday 10am – 5.30pm Sunday 11am – 5pm (Closed Mondays except Bank Holidays)
Tel: 01531 6440323
The Hop Pocket Shopping Village
Bishops Frome
WR6 5BT
Facebook: https://www.facebook.com/TheHopPocket