Xplore Science Discovery Centre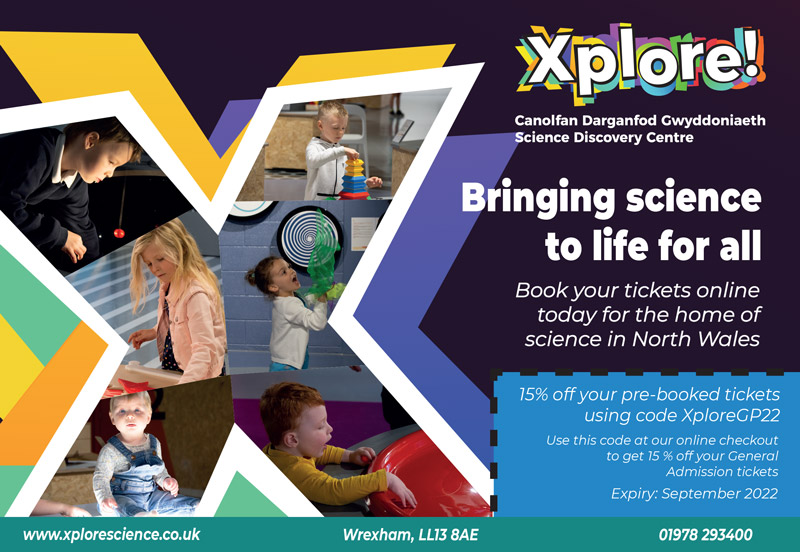 Xplore Science Discovery Centre
You will feel like you are stepping into a different type of science museum one where everything is interactive and nothing is untouchable. Our private collection will change your perspective in ways you never thought were possible. Since our launch in 2000, we have been dedicated to enriching the lives of all who visit us.
For regular guests, we try to keep things interesting by regularly hosting exciting events and interesting theme day's, such as our Toddler Day. We offer discounts for our partners, as well as for children and senior citizens. We hope you will come to our amazing facilities soon, we promise you will learn something new!
Friday to Sunday
9:30am – 4:30pm
Open 7 days a week during the Wrexham school holidays
Closed selected days over Christmas and New Year.
Tel: 01978 293400
Facebook: https://www.facebook.com/XploreScience/