Do you know what the first animal in space was? Why did Halifax Bomber crews carry pigeons on WW2 night missions? And what was the name of the rabbit that actually flew on bomber missions from RAF Elvington in wartime?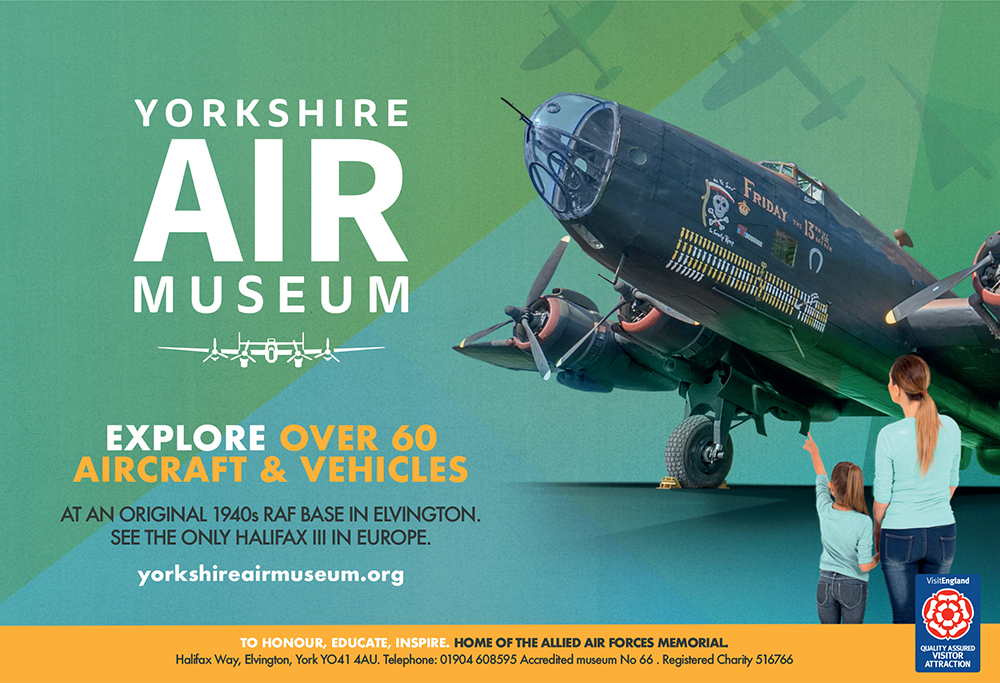 From the very first days of man made flight, animals have been flying in aircraft and balloons, whether they wished to or not! And not only the birds. On 19 July the museum is having a day of fascinating fun, looking at the strange history of mankind and animals in flight across the ages of aviation.
April this year marks ten years since the museum's Nimrod XV250 landed at Elvington? Thunder Day on 23 August is a wonderful chance to celebrate that emotional occasion when her flying career drew to a close and her wheels touched down on the Elvington runway.
The museum is planning a day of celebrations which will be a great opportunity to come along and learn more about the history of this aircraft and the important role that her aircrews played in a wide variety of events across the entire world.
This year on Allied Air Forces Day, September 6, the museum is commemorating the immense contribution made by the Allied Air Forces during the Battle of Britain.
It is now 80 years since Sir Winston Churchill declared those immortal words, "Never in the field of human conflict was so much owed by so many, to so few."
Why not join in a day of commemoration as representatives from air forces across the world all gather together at Elvington to remember 'The Few', and the global contribution made by airmen across the world at that time, who all came together to fight in the momentous air battle that became known as the Battle of Britain.