The Laurel and Hardy Museum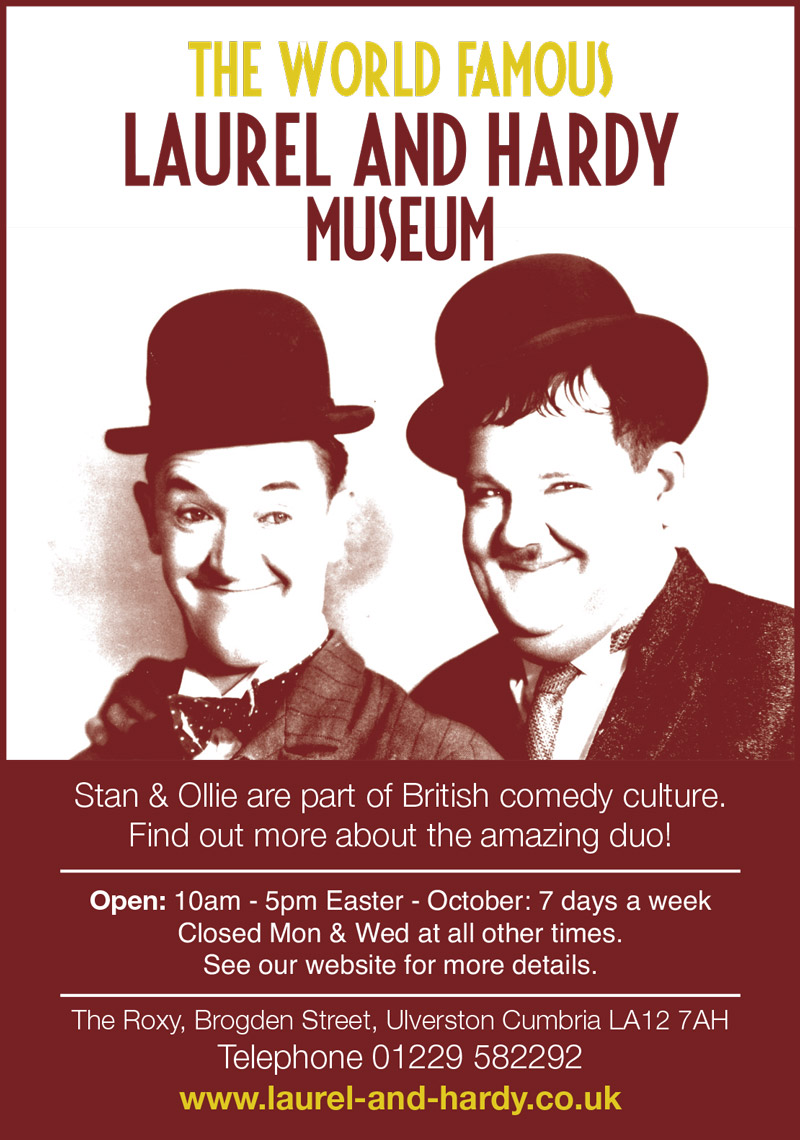 The Laurel and Hardy Museum
The world famous Laurel and Hardy Museum started life as one man's collection stemming from his lifelong love of 'the boys'. Starting out as a few scrapbooks of photos, Bill Cubin's collection grew over time until it filled one small room with pictures covering all the walls and even the ceiling.
Stan & Ollie are part of British comedy culture. Find out more about the amazing duo!
Open: 10am – 5pm Easter – October: 7 days a week. Closed Mon & Wed at all other times.
The Roxy, Brogden Street, Ulverston
Cumbria LA12 7AH
Telephone: 01229 582292
Facebook: https://www.facebook.com/laurelandhardymuseum/