The Wirral for Culture and Heritage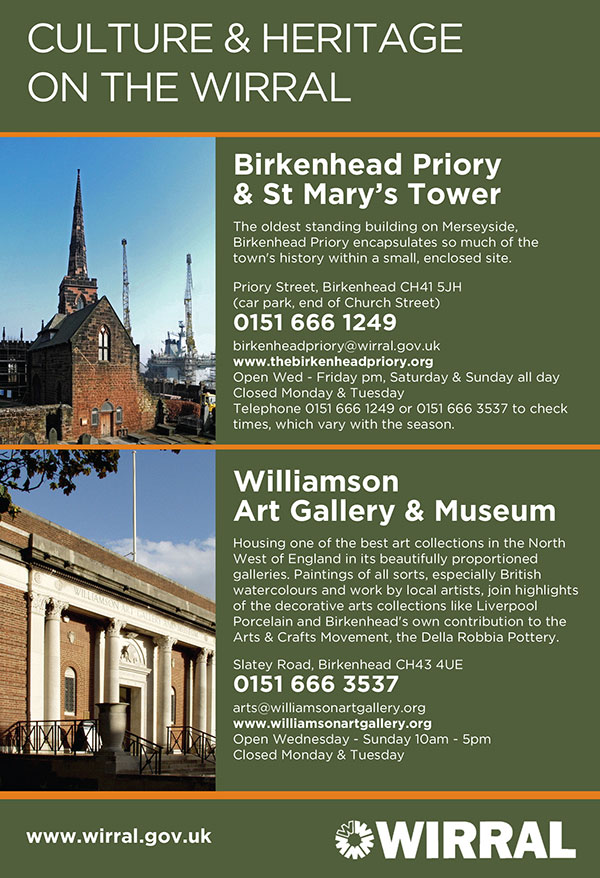 The Wirral for Culture and Heritage
Birkenhead Priory and St Mary's Tower
Touch the ancient sandstone walls of Birkenhead Priory, then look up at the towering cranes of the Cammell Laird shipyard next door.
Founded in 1150, this Benedictine monastery is the oldest standing building on Merseyside but it is surrounded by modern Birkenhead, factory units and a ship yard. The whole history of the town is wrapped up in one place.
Williamson Art Gallery and Museum
The Williamson Art Gallery & Museum has undergone an exciting transformation and now features a café, shop and a community gallery.
Facebook: https://www.facebook.com/wirralcouncil